hi there.
it's so nice to meet you.
All Good Things was founded by Oklahoma native Kristen Miller.  Kristen discovered her love for paper and gift-giving while working retail during her college years at the University of Oklahoma (boomer!). After graduation, she moved to Dallas and entered the corporate world.
After years of dreaming of opening her own shop, she decided one night she couldn't wait any longer and opened the doors to All Good Things in July of 2017.
After four years in our flagship location, All Good Things moved (just down the street) into a bigger space! We are so grateful for the support of our customers, friends and family who helped make that move happen.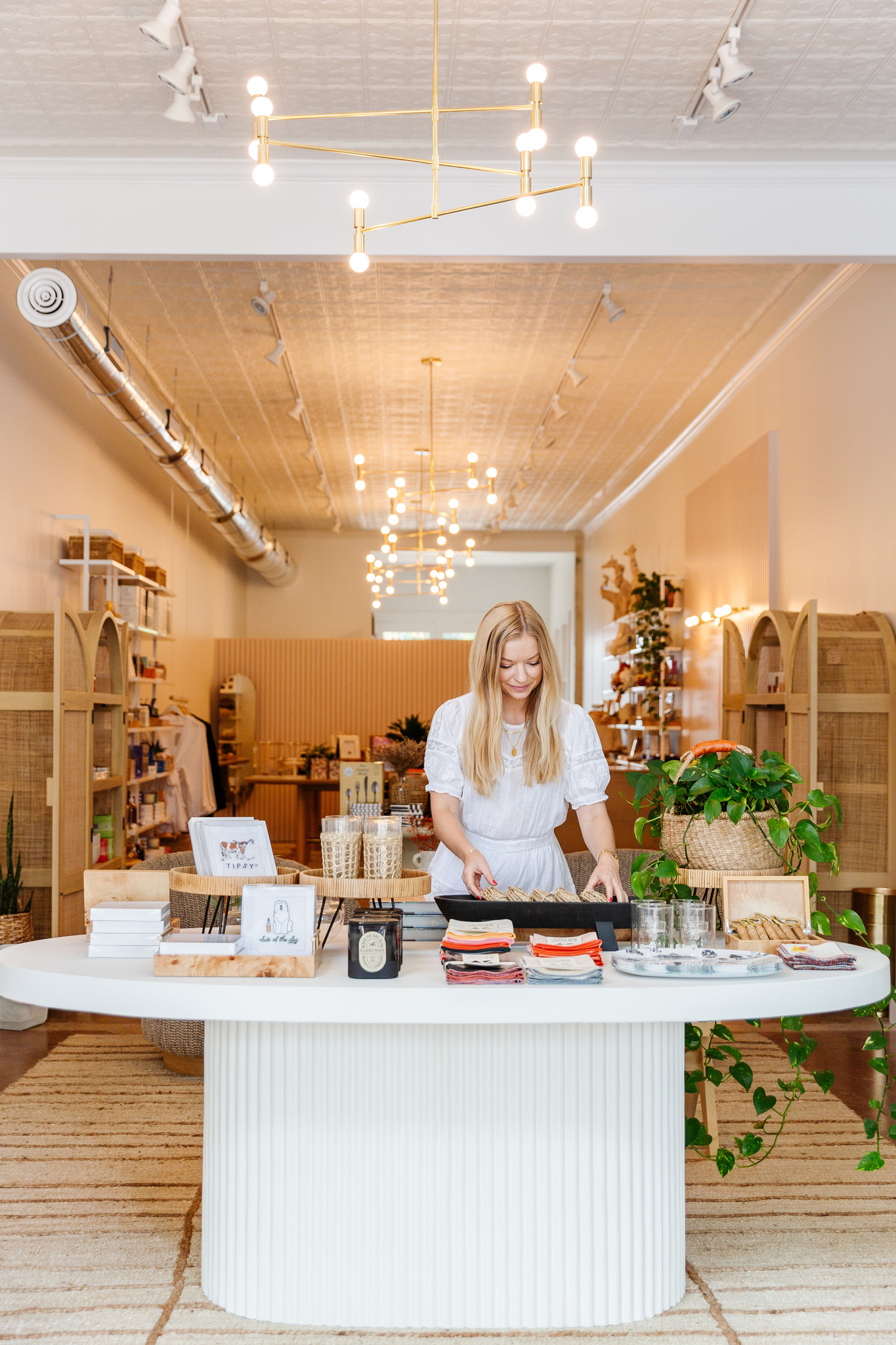 Right at home in the forward and eclectic neighborhood of Bishop Arts, the shop offers a curated collection of letterpressed greeting cards, stylish papers, modern gifts, desk accessories and custom stationery.
If you are a local Texas brand interested in getting your merchandise into All Good Things, please email [email protected] with your request.
visit:
404 West 8th Street
Dallas, Texas 75208
chat:
214-579-9961
stalk us on instagram:
hours:
monday through saturday: 11:00 am - 6:00 pm
 sunday: 11:00 am - 4:00 pm
To learn more about Kristen's journey, listen here: