All Good Things Book Club
Book of the Month:
One to Watch by Kate Stayman-London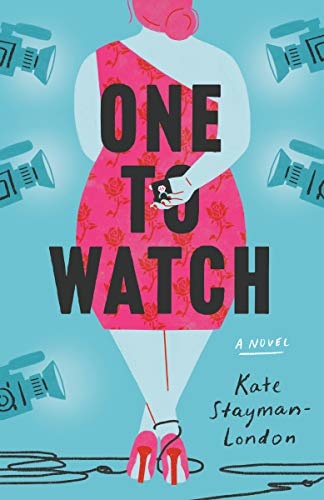 About the book:
Bea Schumacher is a devastatingly stylish plus-size fashion blogger who has amazing friends, a devoted family, legions of Insta followers--and a massively broken heart. Like the rest of America, Bea indulges in her weekly obsession: the hit reality show Main Squeeze. The fantasy dates! The kiss-off rejections! The surprising amount of guys named Chad! But Bea is sick and tired of the lack of body diversity on the show. Since when is being a size zero a prerequisite for getting engaged on television?

Just when Bea has sworn off dating altogether, she gets an intriguing call: Main Squeeze wants her to be its next star, surrounded by men vying for her affections. Bea agrees, on one condition--under no circumstances will she actually fall in love. She's in this to supercharge her career, subvert harmful anti-fat beauty standards, inspire women across America, and get a free hot air balloon ride. That's it.

But when the cameras start rolling, Bea realizes things are more complicated than she anticipated. She's in a whirlwind of sumptuous couture, Internet culture wars, sexy suitors, and an opportunity (or two, or five) to find messy, real-life love in the midst of a made-for-TV fairy tale. In this joyful, razor-sharp debut, Bea has to decide whether it might just be worth trusting these men--and herself--for a chance to live happily ever after.
Stay tuned for Book Club meeting date!

I've made a Facebook group for anyone who wants to join and dive deeper into questions with other book club members! Please join the group and feel free to ask questions about the book, share your thoughts and engage with other readers.
Keep in mind, you do not have to purchase the book directly from our shop to be a part of the club. I understand that some prefer the Kindle or have already purchased the book and that is totally fine. This is an inclusive group and just something I started to get myself reading more and having y'all hold me accountable!
I hope to make this a monthly or bi-monthly thing so stay tuned on the next book. But, for now, happy reading! 


xo,
Kristen